Whistler Olympic Plaza
Main Event Location
A giant amphitheatre surrounded by lush green grass, nestled in a world-class resort village, located at the base of the most epic mountains in North America, filled with beer. A legacy in its own right, the Whistler Olympic Plaza as festival venue couldn't get any better. Beer in hand, you'll have a view of Whistler's beautiful mountains and the lively, surrounding village.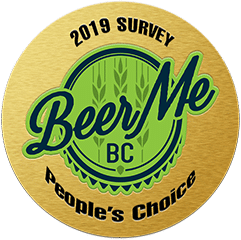 2019 People's Choice
Best BC Craft Beer Event
Thank you to everyone who voted for us as Best BC Craft Beer Event!