Whistler Village Beer Festival
Beer in the Mountains – It just feels right.
The festival that started it all, Whistler Village Beer Festival (WVBF), will be returning with six-days of beer-fuelled fun September 13–18, 2022. The Main Event will be held at Whistler Olympic Plaza on September 17th and 18th and in addition to the 60 breweries and cideries it will include a bigger music lineup than ever before, increased site space and more!
Whistler Olympic Plaza
Main Event Location
A giant amphitheatre surrounded by lush green grass, nestled in a world-class resort village, located at the base of the most epic mountains in North America, filled with beer. A legacy in its own right, the Whistler Olympic Plaza as festival venue couldn't get any better. Beer in hand, you'll have a view of Whistler's beautiful mountains and the lively, surrounding village.
WVBF gratefully and respectfully acknowledge that our events takes place on the unceded territory of the Sk̲wx̲wú7mesh and Líl̓wat Nations. To learn more, please visit slcc.ca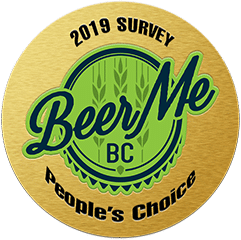 2019 People's Choice
Best BC Craft Beer Event
Thank you to everyone who voted for us as Best BC Craft Beer Event!
Drink Responsibly
WVBF is committed to ensuring the craft beers and ciders served during the event are enjoyed responsibly by the adults who choose to consume them. Serving it right rules apply to all WVBF events.
Inclusion
Gibbons Festival & Events aims to create events that celebrate diversity. We welcome all races, cultures, nationalities, and those of all sexual orientations, gender expressions, and gender identities. We are committed to creating an inclusive space for all of our attendees, staff, volunteers, and vendors to enjoy our events in safety and acceptance.